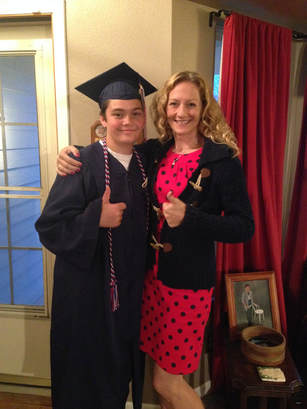 ​I am looking for working parents with college bound sophomores, juniors or seniors who need a certified teacher to facilitate in preparing and navigating their child's way into a best fit college.

Also, looking for academically involved parents with school aged kids who need a certified teacher to
​strengthen and ultimately increase their child's
reading, writing or math skills.


---
About Susan Antoinette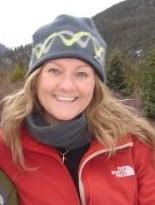 Basics:
I studied at the
University of Wisconsin Oshkosh earning
Bachelor of Science Degrees in Special Education and Elementary Education. After
13 years of teaching in the public and charter school sector, I started private tutoring in 2004, on the side after school. I grew up in Wisconsin, went to school in Wisconsin, then moved to Colorado for 10 years. When I married my super supportive husband and we moved to San Diego, I went into private practice full time. Never stopping with further graduate degree courses and continuing education classes. I think I'm at about 90 credits now. Ha! Teachers... forever trying to get smart.
How it all happened:
Private practice tutoring has allowed me to work with students in California, Colorado, Florida, Maryland, South Carolina, Virginia, Washington DC, Wisconsin, London, England and Paris, France. I love working online, now, thanks to Mrs. Wickenheiser. When I moved from Colorado Springs to San Diego in 2011, I wasn't planning on working with her son anymore. Well, she wasn't having it! Ha! She asked over and over for me to try to tutor over Skype. I wasn't sure it was in her son's best interest but she was sure of it. Her son and I had built a relationship over the years that she felt was irreplaceable. I promised I would give it a go but would work with her to find a new tutor for her son that was local. Well, I was wrong. Her son jumped on that computer and we picked up right where we left off as if I was next to him! I was impressed. I started working with a few high school students in San Diego on the entire college application process. As soon as they found out I had a student in Colorado via Skype, they wanted to work online too. I was almost offended. Ha! I guess I'm showing me age. Once I started advertising online private tutoring and college coaching, I started going international. I'm loving it. I've completely transitioned. Now, I do have a few very young local students that I actual sit down with but I'm loving learning the online world of learning. Especially with my older kids, there are so many online resources we use! Bing, bam, boom, copy, & paste, we are
there
since we are already there!
Outside of teaching:
I'm super excited to mention I am officially a phase one tenant of the St. Petersburg, Florida, Warehouse Arts District, ArtsXchange studios! Abstract acrylic painting is a passion and I've recently taken it to the next level. Moving to a brick and mortar studio space is a dream come true. It's an honor to serve on the Membership, Education and Marketing Committees for the Warehouse Arts District Association. When I build up enough courage to actually post my work, you will be able to find it on my Facebook page:
SusanAntoinetteArt
. I also love sailing, snowboarding, traveling, doing my best to lower my carbon footprint, be environmentally responsible and living an eco-conscious life, gardening, researching, hiking, yoga, meditating, spending as much time as possible with friends, family and my husband. Living in St. Petersburg, FL keeps me close to family, sailing and my studio to paint. Oh, and we live on a boat.
Curriculum knowledge/training:
Standardized Assessments: WJ-IV Achievement, KeyMath, TOWL, TORC, TOWS, Y-CAT,
Progress Monitoring Tools/Informal Assessments: HillRAP, Spalding, DIBELS, Aims Web, MAZE, Adams 50, Reading and Math Scantron, Fact Masters, Read Naturally, 5 Minute Fluency, etc...
Response To Intervention (RTI)
Student Support Team (SST)
Behavior Modification
Social Stories
Orton-Gillingham Approach: language based, multi sensory, structured, sequential, cumulative, cognitive and flexible.
Integrating Technology:
Start-to-Finish Books
Earobics I & II
Essential Skills
Co-Writter
Write Out-Loud
Test-Talker
And more...
Honors and Professional Activities:
Warehouse Arts District Association, Education Committee
Learning and the Brain Conference
Council for Exceptional Children Member
Brain Injury Association of Maryland member
​Warehouse Arts District Association, Membership Committee
TEDx Baltimore
California Association of Private Special Education Schools (CAPSES), former member
Annual CEC (Council for Exceptional Children) Conferences
CAPSES (California Association of Private Special Education Schools) Annual Convention 2011
Brain Injury Association of Colorado, former member
State of Colorado Traumatic Brain Injury team, former member
Academy District #20 Brain Injury Team, former member
Presenter at a TBI conference for Douglas County School District of Colorado
Organizer and presenter for numerous workshops at school district staff meetings
Closing the Achievement Gap with Kelly Gaskill
How to Handle Difficult Conversations
The Minds of Boys
Diana Day –Planning Intervention Strategies to Enhance The Vision: For Students Who Chronically Disrupt your Class
How to Handle the Hard-to-Handle Student K-5
Tough Student Classroom Survival
Creative Strategies for Reaching: Students with Anger Problems
10 Greatest Gifts: Living and Leading from the Heart
Courage to Risk, annual Colorado Department of Education SPED Conference 2002-2011
Cognitive Coaching Training
Reading in the Rockies
Volunteer Experiences:
Warehouse Arts District Association Events 2016 - present (St. Petersburg, FL)
ArtsXchange Public Membership Meetings & Events (St. Petersburg, FL)
ArtsXchange Hard Hat Event 2017 (St. Petersburg, FL)
Green Festival 2013 & 2014 (Washington DC)
Special Olympics with Maryland and Virginia Sailing, Sailing Club of Washington 2012 - 2013 (Washington DC)
Monarch School for Homeless Children 2011-2012 (San Diego, CA)
Future Bound (Group home for children in the foster system) organized and managed monthly activities 2010 - 2011 (Colorado Springs, CO)
Pro-Bono tutoring for at-risk youth (annually)
Woman's Resource Agency "Fashion to the Rescue 2010" (Colorado Springs, CO)
Appointed the Gamma Phi Beta Sorority Alumni Philanthropy Chairwoman 2009 - 2011 (Colorado Springs, CO)
Susan G. Coman Walk for Breast Cancer organizer of an annual team 2010 - 2011 (Colorado Springs, CO)
Buddy Walk for Downs Syndrome, organizer of an annual team 2009-2011 (Colorado Springs, CO)
---