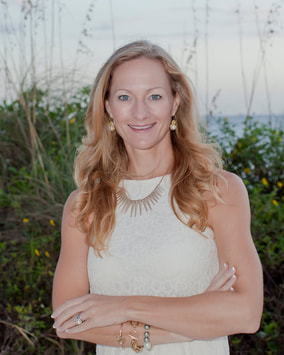 Learning with Susan:
First off, thank you for visiting my site! Obviously you are a strong advocate for your child if your research has landed you here or maybe someone referred you. Either way, advocating for your child's social, emotional and academic needs is one of the most important elements to best encourage a true love for learning.

​​I am looking for working parents with college bound sophomores, juniors or seniors who need a certified teacher to facilitate in preparing and navigating their child's way into a best fit college.

Also, looking for academically involved parents with school aged kids who need a certified teacher to
​strengthen and ultimately increase their child's
reading, writing or math skills.

I am a certified and licensed Special Education and General Education Teacher serving students locally, in St. Petersburg, FL, as well as nationally and internationally online. I've been honored to have the opportunity to work with general education, special education and talented and gifted students, kindergarten - college. Now, I can work with you and your child's school.

Over the years I've loaded up my educational toolbox to deliver specialized academic instruction. Whether your child's needs are in a particular subject or preparing for the SSAT, ACT or SAT, the college application process or need explicit systematic academic instruction, I will work with you, your child and if desired, the school, to develop goals and a specialized academic plan.

Tutoring sessions can be delivered "anytime, anywhere" via live videoconferencing using the latest in evidence-based practices or in person, if in the local area.

Online learning is practical, convenient and highly effective. Using the Universal Design for Learning and its Principles I Serve students in private, public, home school and charter schools across the U.S. and globally.

​What exactly is it I do?
​I can work as an advocate for you and your child at school. But mostly, I wrap curriculum and/or college coaching around children's individual strengths and needs, in a nutshell.
How might your child benefit from working with me?
One-to-one explicit systematic instruction
Positive social, emotional, and academic learning environment to best meet your child's needs.
Empowering children with problem-solving skills is essential. Also, teaching a child flexibility, emotional regulation, tolerance and how to identify and articulate difficult situations can be integrated into any lesson.
Oh, and I'm fun!
I progress monitor learning to identify intervention needs and celebrate successes.
Progress monitoring empowers parents and students with knowledge essential to their continued growth as well as provides data to drive explicit, systematic instruction.
Oh, and I'm fun!
Organization, planning, and problem-solving skills: these skills can be directly and indirectly taught within any lesson by continually integrating mini-lessons on executive functioning.
Is your child getting ready to apply for college?

Student resume
Identify "target", "safety" and "reach" colleges
Complete college applications
Facilitate student's best writing for their essays
SAT and ACT college entrance exams
We work together with Naviance, The Common Application, individual schools' online applications as well as your child's school student portal.

Oh, and I'm fun!
Check out the "About Susan" tab above for details on teaching experience, curriculum knowledge, professional trainings, continued education and volunteer experiences.